HOME
Page 1- 2 - [3]- 4 - 5 - 6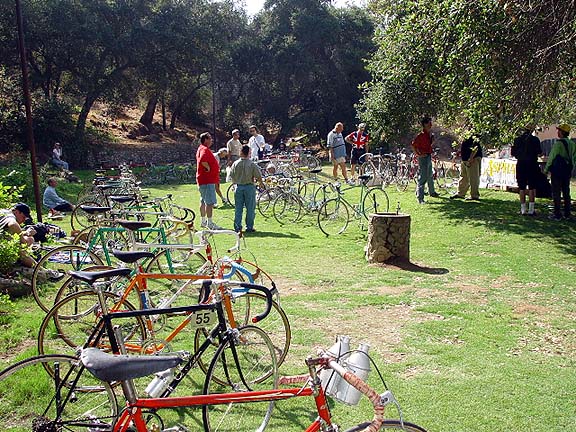 Just part of the more than 120 vintage lightweights entered in the show Sunday.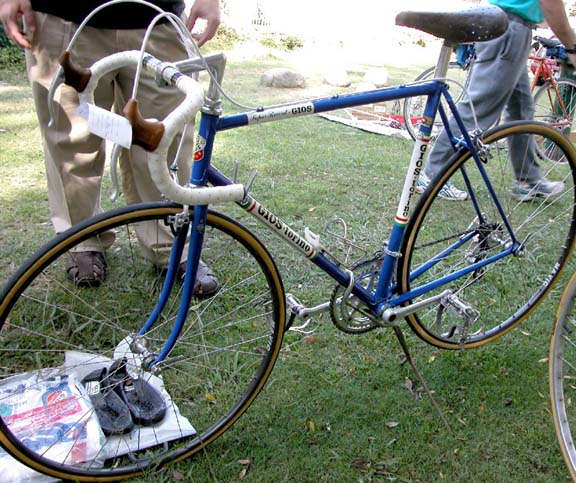 Brett Horton's GIOS-torino.

Chris Cleveland surveys the amazing array of vintage iron.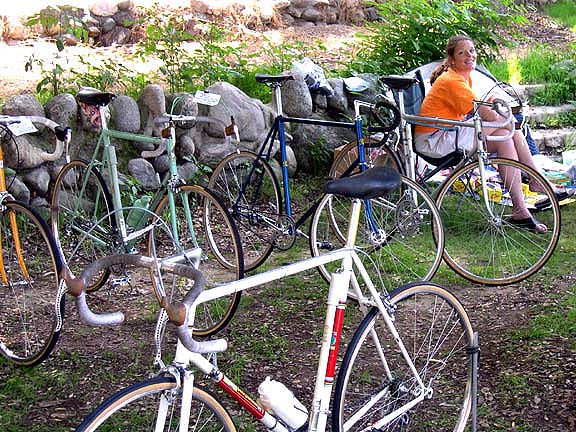 Peter Johnson's Masi GC Faema and in back some of his and Jan's other bikes.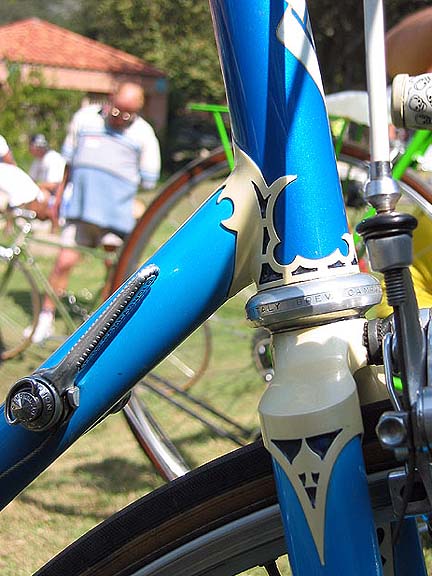 Beautiful Hollands with fancy lugwork.

Brian Baylis made Masi Special Pista replica. That's his knife makers logo in the fork crown
so that year's from now there is no confusion. He also added an
extra long point on the seat lug for the same reason.
HOME
Page 1- 2 - [3]- 4 - 5 - 6